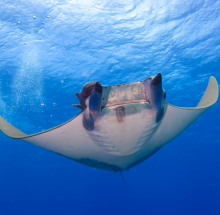 2022-10-19 - 2022-10-23
XXVI Open Fotosub El Hierro

Category CULTURE AND LEISURE

The marine biodiversity hidden on the island of El Hierro is unique in the world. For this reason, every year one of the most important international underwater photography openings in Europe is held in the southernmost of the Canary Islands: the Fotosub Isla de El Hierro. Between October 19 and 22, two competitions will be held in the same format: the 3rd Master Fotosub, dedicated to underwater photography with cylinders, and the 7th Open Fotosub de las Biodiversidad, which takes place in the form of apnea photographic hunting.